Are you looking to attract and retain a private student base? An online English teacher wanting to make a break from a large foreign company and go out on your own? Here's the biggest mistake I made after "accidentally" becoming an independent freelance English teacher. I hope it saves you from making it too.
This post is written for Australians and New Zealanders but all of our information can be used by teachers worldwide. 
First, how I accidentally become independent.
Anyone that has taught English in a foreign country is likely to have quickly found themselves with one of their students (or their aunt, their cousin, their best friend etc.) approaching you for "private" tuition. 
Like many others in similar circumstances, while teaching English to adult professionals in Colombia, I began to be approached by parents who were considering sending their teenagers to study at university in Australia and wanted help in achieving the prerequisite IELTS score.
Australasian teachers, being fairly uncommon in the capital city, Bogotá, at the time – were hard for these parents to find. Before I knew it, I had a side-hustle in conjunction with my main job teaching 'business English' at corporations during the day.
Having a $3000 TESOL certificate and a few years of experience under my belt did nothing to assuage the feeling of insecurity that arose from not having a university degree or "real" education qualification (plus not knowing the first thing about the IELTS test). When these parents asked me what I charged, I did some vague mental calculations and came to a figure something like this:
The hourly rate I earned from the company I worked for + bus fare = hourly rate.
So, when the executives went home for the evening, I would squeeze myself into hot, overcrowded public transport and go to their large suburban homes and help their children too. This went on for a few years, reading every possible book that I could on the test, eventually amassing a large folder full of lessons on every facet of IELTS and a number of successful students ready to embark on their international dreams. 
On returning to Australia to pursue an Education degree, I continued to be contacted by people in this extended network whose children were now in Australia and continued on with a similar story, tutoring between afternoon lectures and returning home in the evening.
My hourly rate remained similar (now about $30AUD/hr) but with an increased awareness of the thousands of dollars of mounting student debt, I did some additional mental calculations and came to this figure:
The hourly rate I earned from the company I worked for in Australia + 10% + petrol costs = hourly rate. This was about $40AUD/hr.
This continued on for the duration of my university degree and beyond, until I realised my mistake.
What was my biggest mistake?
I wasn't charging enough.
Whatever you are charging now, take it and double it.

YOU ARE NOT CHARGING ENOUGH!
I undercharged for years and had no idea.
Without going into my entire life story, I grew up very poor. Neither of my parents graduated from high school (both actually 'dropping out' before Year 10), I was raised by a single mother and I was the first in my immediate family to travel overseas.
At every stage of my journey, I was both constantly grateful for the opportunity and carried around a huge sense of inferiority. No-one I knew ran a business or taught me what a good rate for a professional was. So, I just made it up, feeling lucky that they were even paying me. I had no idea that the skills that I possessed were so valuable. 
It was only in 2020, when I was forced to move online that I saw people with half my qualifications and experience charging double what I was!

The light bulb finally went off.
Once I became aware of how much I was undercharging, I changed the concept of myself from a private tutor who did this 'on the side' to an independent English teacher who ran a business. I began to see that my decade of experience was valuable. Yes, now having a degree increase my 'market value' but without this internal change in perspective, I may have simply added another 10% and gone on my way in the same way for years. I slowly increased my rates to $50AUD/hr, then $60AUD/hr. 
So, let's do another one of those mental calculations, shall we?
Your current hourly rate x 2 = what you are worth as an independent teacher.
....but what is the market willing to spend?
Yes, the million dollar question. 
The answer?

It depends.
How much does your student earn?
How much money does your student have to spend on your classes?
How important is the language learning goal for them?
Will learning from you provide a direct financial benefit to your student. If so, by how much?
All of these questions (and many more!) will directly effect your hourly rate. My question to you is how do you know that your students WON'T pay double what you are already charging?
Have you tried?
Have you asked them?
Have you done any research into what the highest rates students in your exact geographic location, salary range and language goal will pay?
If not, your hourly rates might be simply be an arbitrary number in your head that is based on nothing other than what you think you deserve.
I would not have believed me until I did it… and it worked. I kept increasing my rates until I was charging $100AUD/hr and I want to show you how.
You have your own story of how you came to your current hourly rate mental calculation and it is probably based on an incomplete understanding of your true value. It took me ten years to understand my value. Save yourself a decade and learn from my mistakes. 
Would you like me to support you to…
Find those high-paying students most likely to value your services and keep them studying with you as long as possible?
Overcome your doubts and reluctance to increase your prices or change your student or tuition type?
Say "No" to the wrong students who don't value you?
Transition to the online market from face-to-face and use digital marketing to attract students?
Surpass the other teachers trying to reach the same students as you?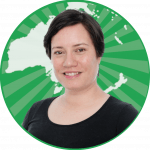 About the Author:
Kate (GradCertEd (TESOL)) studied a TESOL certificate in 2010 and has been teaching English ever since, tutoring 'freelance' for many years before starting an independent teaching business. She began Teach English Online to support Australians and New Zealanders to, well… succeed teaching English online. Whether you are just starting out, want to apply to one of the 300+ global companies or build your own small independent teaching business, she can help.