With courses ranging from $300 to $30,000; knowing what's the best 'teach English online' course can be confusing, especially with so many acronyms. We've identified the cheapest and the most expensive courses to decide which one might be best for you and your individual situation.
Please note: while this post is written with an Australian/New Zealand audience in mind, all the information given below is applicable to potential English teachers globally. All certificates recommended are internationally recognised and are valid for online teaching positions and in-person teaching worldwide. We may receive a small fee for referring you a certificate, please see our Disclaimer, but we recommend these certificates based on good reviews and personal experience. Prices are correct at date of publishing.
Online English teaching acronyms
Before we begin, let's start by seeing what all these acronyms stand for:
TESOL – Teaching English to Speakers of Other Languages
TESL – Teaching English as a Second Language
TEFL – Teaching English as a Foreign Language
CELTA – Certificate in English Language Teaching to Adults
TESOL in Australia and New Zealand can refer to the professional field in which teachers provide English language instruction to people who are non-native speakers living in an English speaking country. In-person courses, to study a nationally recognised Certificate III – Diploma of TESOL, at TAFE or a private language institute in Australasia, cost upwards of $2000. Post-graduate university studies in TESOL can be taken to the Masters' and Doctoral level.
TESOL can also refer to 120+ hour online courses, required for most online teaching positions. If you are looking to just 'dip your toe' into teaching English online and are unsure about pursuing a long-term teaching career, a 120hr certificate is a great first step. 
TESL is used interchangeably, and was historically the acronym used in the past.
TEFL usually describes teaching that takes place in countries where English is not the majority language. If you are interested in travelling overseas in the future to teach English as well as to teach online, this may be the course for you.
CELTA is a TEFL course (focused on teaching adult students) run by Cambridge English in the UK and can be studied in Australia and NZ at approximately the same cost as a full TESOL course (above).
All courses have their pros and cons which will be discussed. Your choice of course depends heavily on the jobs you want to apply for and how seriously you want to make a career in teaching English. Let's compare the lowest and the highest priced certificates and discuss why you might choose one over the other.
What is the best online teaching English certificate Australia?
The $300 TEFL certificate
If you're looking for an entry level certificate, the Premier TEFL course might be for you. It's also good if you are thinking of potentially travelling and teaching English in the future. It will take a little longer (they suggest 3-6 weeks part time) but you get 'personal' tutor support, a downloadable coursebook and a reference letter. They also offer higher level certificates if you decide you want to study even more and be trained in specialist areas like IELTS.
Premier are an Irish company but classes are held on Saturday and Sunday afternoon (AEST). Unfortunately there are no Australasian providers currently offering a fully online certificate aimed at online English teachers at this time.
The course covers:
How to teach the four key areas of language acquisition: reading, speaking, writing, pronunciation
How to plan and deliver effective lessons that meet student and class learning objectives
Understand the nuances of teaching English to non-native speakers
Grasp English grammar terminology and know how to teach it to students of all levels
Manage classroom and student behaviour effectively
Find and create effective learning materials, text-based and digital to target language use
Use social media to engage students, from TikTok to Twitter, Facebook to Buzzfeed
Grow in confidence as a new teacher to be able to enter your first class
Search and find the best jobs, online and abroad.
There are 10 units to complete, this time with a video to compliment each unit. The material covered is a good broad overview of teaching, but there is also a focus on promotion and overseas job search. They offer a tutor to support you via email and a network of 'buddies' who are also studying the course to help along the way. If you are looking for advice and someone to talk to along the learning journey, the mid-range TEFL from Premier is suited to you. Reviews are also great. They are accredited by a recognised UK training body and it is an internationally accepted certificate. They also offer a Certified Certificate with ID for easy confirmation of your qualifications by employers and have their own easy to use app to help you study.
The cost? Premier currently offers the Advanced 120 hour TEFL certificate for only $279AUD/$292NZD. 
If you'd like additional practice in a 'mock' classroom via Zoom with other TEFL students before you actually enter the real classroom, the 240 hour Hybrid TEFL course might be for you. While it is a little more expensive, $529AUD/$554NZD you'll be confident from your first day with real students after two real-time 'Teacher Studio' workshops.
Use the coupon code: ASNXT15 for 15% off your course/certificate (August 2021). If the code doesn't work, google "Premier TEFL discount code" or sign up for their mailing list/keep an eye on their website to receive promotional discounts.
Those with post-graduate qualifications in TESOL, Education, Linguistics can choose to do a cheap $30 certificate, if legally required by a company as a formality but we don't recommend them to new teachers as they are flimsy and teach you very little.
The $3000-$30k TESOL certificate
If you are planning on going overseas to teach English, research the country, look at some job ads and join groups of expat English teachers and ask about what qualifications are expected in that particular country. It varies so much from country to country! For many places, the 120-300 hour certificates will be sufficient.
Depending on where in the world you want to teach, a TESOL/TEFL certification gives you a good overview of teaching (and the more 'practical experience' you can get before you start is excellent) but in many places in the world, the sole requirement for teaching English is that you can speak it. The higher the education/economic levels in that country, the higher the requirements will be for teachers. In developing nations, you'll have a job before you even leave the interview; in other English speaking countries, The Middle East and much of Europe (for example) – post-graduate qualifications (Master's and above) will likely be the minimum.
If you are an experienced (and qualified) teacher/trainer and think you may want to teach English (TESOL) in Australia, the minimum required would be a Bachelor's degree plus a Certificate IV in TESOL or a CELTA/DELTA. This is the absolute minimum and most of the time, you'll need an AQF7 or above (GradCert or above) to teach in many Australian facilities (both public and private) but check with your TESOL provider in your state:
QATESOL 
ATESOL NSW 
VicTESOL
ATESOL NT
WATESOL
TasTESOL
SATESOL
There are MANY private providers and TAFE in each state that offer the courses. They range from around $1500 to $4000+. You should only pay the amount in the upper end of that scale if you are getting a significant opportunity to actually teach classes. Do your research and read reviews as experiences vary WIDELY.
Post graduate study will involve a Post-Graduate Certificate, Diploma or Master's in TESOL, which can be from 6 months to 2 years full-time and cost $30,000AUD or more. This is an option that should only be considered by those serious about a long-term career in the industry and is often very theoretical and linguistically-oriented. Post-graduate study is expensive and hard work, so make sure you really want to teach long term before jumping in.
The English (TESOL) teaching industry in Australia is small and very competitive, so if you are looking to teach in Australia, especially in the higher education sector – you'll likely need a Master's degree (or A LOT of experience). 
I hope this helped clarify the different certificates. Having been in the TESOL area now for over ten years, I cannot recommend it enough, yet it is a big and often unregulated industry. Again, do your research before enrolling with one of the expensive courses, but you never know – it might change the course of life – it certainly did mine!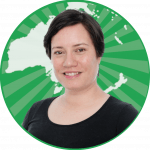 About the Author:
Kate (GradCertEd (TESOL)) studied a TESOL certificate in 2010 and has been teaching English ever since, tutoring 'freelance' for many years before starting an independent teaching business. She began Teach English Online to support Australians and New Zealanders to, well… succeed teaching English online. Whether you are just starting out, want to apply to one of the 300+ global companies or build your own small independent teaching business, she can help.