After more than a decade in English language teaching (TESOL) roles, three years of international English teaching and an extensive tutoring background in IELTS test preparation; I founded teachenglishonline.com.au to be the best information and support resource for Australians and New Zelanders to begin teaching English online. Whether you are just starting out, want to apply to one of the 300+ global online companies or want to branch out and go 'freelance' – myself and my team can help." – Kate Zarb, GradCertEd (TESOL), Founder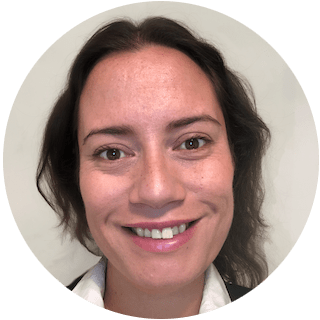 MAKE THE RECRUITMENT/REFERRAL PROCESS SIMPLE
Are you an Australian or New Zealand teacher (a citizen either located 'down under' or overseas) who is working for an online English teaching company with a teacher referral program? Would you like to quickly increase the number of successful referrals you make each month? If so, we'd love to invite you to join our Teacher-Mentor program.
If you are new to our site, please go to our homepage to get a feel for what we are doing and try out some of the features for yourself.
We have been both recruiters who want to promote our company and potential teachers fatigued with endless referral links on social media. We thought that there must be a better way than posting endless links with the hope that someone is the right fit.We have designed a system to quickly and easily sort online English teaching candidates into 14 groups based on their experience and education. We can pass these candidates onto you for mentorship into your company using your referral link, making the process of recruitment simple and efficient and earning you a streamlined income every month. No need to filter out unqualified applicants, we've done that for you.
Please note: We will be giving preference to teachers based in the Australasian time zone (UTC+8 to UTC+14) so that applicants are able to reach you at a time convenient to them. If you are in another time zone, that's ok, please get in touch but know that this may exclude you from the program. If you are a permanent resident of Australia or NZ, that's fine too – as long as you are fully aware of the residency requirements of your company.
If you are NOT an Australian or New Zealander, please DO NOT APPLY AT THIS TIME.
If you have any questions, email: mentor@teachenglishonline.com.au or use the form below.

Your referral link (and/or your name as a mentor - optional) in our automated mailing list emails.
If any time in the month, you reach too many referrals, we can remove any additional promotion for your link/name for the remainder of the month and/or replace it with that of another mentor (if needed). We will work with you to help achieve your referral goals.
Please note: clicks do not necessarily convert to applicants. Once the link is clicked and goes to your company site, we cannot track what happens and so we are unsure of the exact number of monthly applications for teachers that you will receive to support. We are "guesstimating" 2-3 successful candidates per month based on these figures but as we grow and develop our marketing strategy, this is likely to increase.
MEET OTHERS DOING THE SAME THING AND LEARN TO IMPROVE THE PROCESS TOGETHER
An invitation to join our mentor only facebook group.
You can connect with other online English teachers who are also mentors and recruiters to discuss tips and tricks, issues and to offer support.
Definitely NOT one of those horrible staff meetings, the monthly Zooms are a place for mentors to meet, socialise and share. We will be inviting a monthly guest to discuss related topics and conduct training in areas requested by members. This could be blog writing, social media marketing etc. or topics directly related to recruitment and training. 
Well, that's the thing. We are not quite sure yet.
We considered a 10% commission on your referral earnings and also a flat subscription rate. After consulting many teachers, we realised that the referral bonuses offered by each company are VASTLY different, ranging from a few dollars per successful referral to over $200! So, it's not fair to charge everyone the same amount.
In your application below, we are asking you what you think a fair price would be for you, per month. We will look at the total feedback from the group before launch. We are currently heavily leaning towards a monthly flat rate (higher for higher bonuses etc.) based on your potential monthly earnings and we will be 100% transparent about this with you at all times. Nothing currently exists like this, so we are looking to build something that supports you in your goals and is also a way to support the expansion of our site long-term, not a quick money grab.
If this sounds exciting and you think you'd like to be a part, please fill out the form below and we will be in touch. Thanks and I look forward to meeting everyone soon.
Kate Zarb
Founder, Teach English Online (Australia & New Zealand)
https://www.linkedin.com/in/kate-zarb/
Please see our Privacy policy.
Any information that you submit on our site (email address, name etc.) is private and we will never share your information with other parties. You may unsubscribe at any time.

Any information that you submit after visiting an external site is subject to that site's privacy policy. Always be careful when viewing overseas job sites and use a VPN and Antivirus software when possible.